Our Team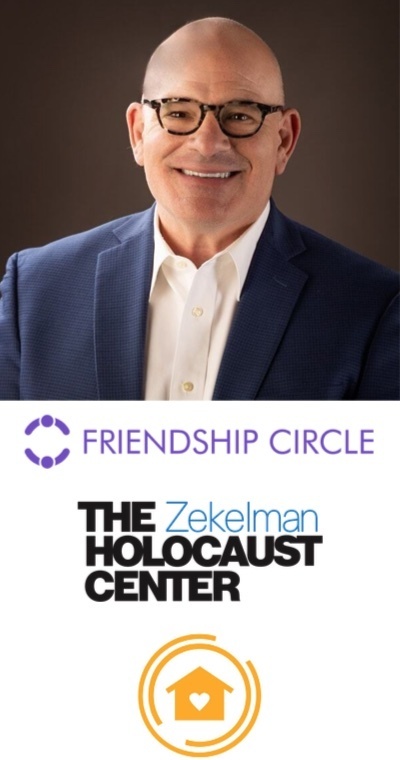 Harry Cohn
Managing Director - SVN Cohn Commercial Properties
From his modest beginnings from starting his first real estate company at the age of 28, to investing in his first commercial property at the age of 32, to establishing one of the most well recognized commercial real estate brokerage companies in the Metro Detroit area, it has been quite the ride.
The firm has now been blessed with the opportunity to join a nationally recognized commercial real estate firm SVN Incorporated. Harry and his expanding team will now have the opportunity not to only represent commercial real estate transactions throughout the 50 states using SVN's collaborative platform but to offer our clients expanded services and marketing tools that are unique to the industry.
Some of the higher profile transactions that Harry's team have facilitated are sold are listed below but the charitable causes that the company has been involved in are the accomplishments that SVN Cohn Commercial is most proud of.
We are looking forward to the many opportunities ahead of us.
Charitable Causes
Friendship Circle of Michigan
Integrative Neighborhoods of Oakland County
Zekelman Holocaust Center
Noteworthy Transactions
| | |
| --- | --- |
| Sold - 135,000 square foot shopping center sale | Brownstown, Michigan |
| Sold - 92,000 square foot former Kmart | Oak Park, Michigan |
| Sold - 73,000 square foot shopping center | Mt Clemens, Michigan |
| Sold - 58,000 square foot retail box | Ypsilanti, Michigan |
| Sold - 69,300 square foot retail box | Sterling Heights, Michigan |
| Sold - 107,000 square foot shopping center | Southgate, Michigan |
| Sold – 87,000 square foot retail box | Marshall, Michigan |
| Sold – 12 Former Fast Food Restaurants | Throughout the State |
Jacob Rosberg
Advisor
Jacob has been with SVN Cohn Commercial Properties since 2019. Since then, Jacob has gained experience in project leasing, investment sales, dispositions and vacant land development. Jacob has had the privilege of working with a national client base including, The Kroger Corporation, Dealpoint Merrill, STORE Capital, The McDonalds Corporation, and Slate Asset Management. Jacob primarily focuses on retail landlord & tenant representation in Oakland County.
When not working, Jacob enjoys the outdoors, boating, fishing and flying as a licensed Private Pilot. Jacob is a member of ICSC.
Gabriel Stanaj
Advisor
Gabriel takes pleasure in providing his clients with a first-class experience and accomplishes whatever he sets his mind to. As a graduate in finance from Wayne State University School of Business, Gabriel is able to merge education and experience to understand and respond to the market. Before beginning his career in Commercial Real Estate, he gained over 10+ years of experience in the commercial/industrial construction industry and utilizes the knowledge he has gained as an added resource to his clients. Gabriel was born and raised in Farmington Hills MI, and enjoys engaging with his community and maintaining relationships with business owners throughout."